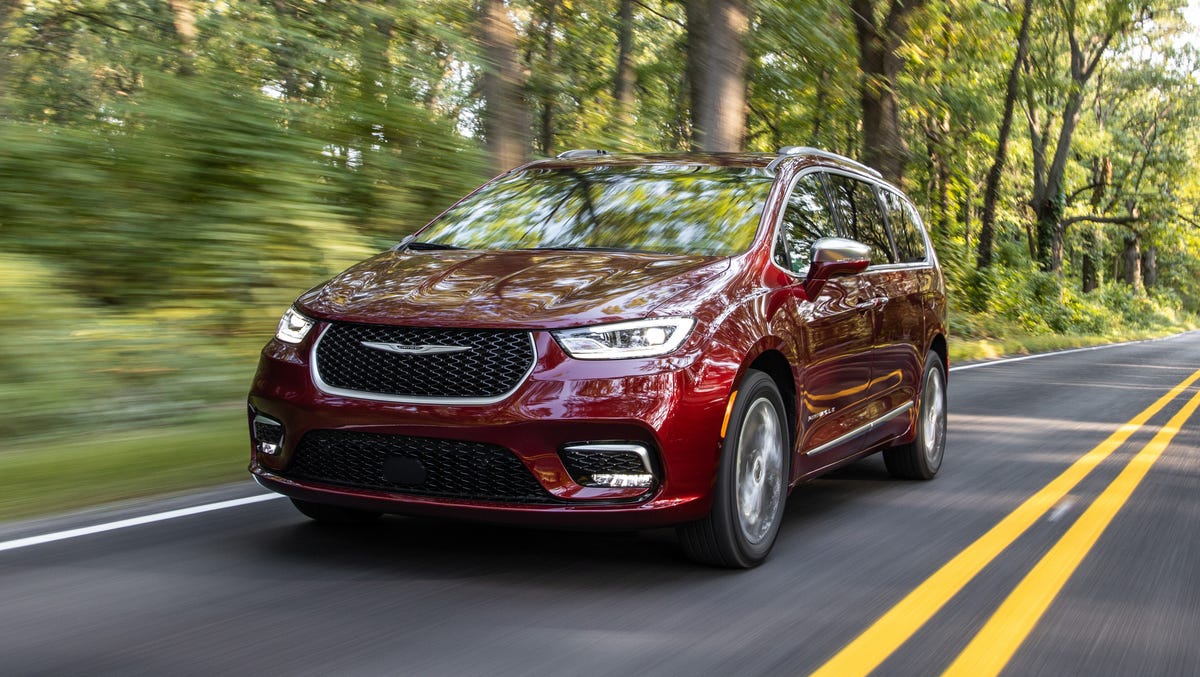 The Chrysler and the Ram brand boast of a steady streak when it comes to recognition for making some of the choicest vehicles in the industry. It has been all about its distinctive designs, craftsmanship, intuitive innovation, and technology for Chrysler. The Chrysler Pacifica Hybrid is a revolutionary vehicle that takes a great step into manufacturing an innovative plug-in hybrid powertrain.
In fact, it is the first electrified vehicle in the minivan segment that also offers a high fuel economy in electric-only mode. It has an all-electric range of above 30 miles and a total range of more than 500 miles. So, it comes as no surprise as the Chrysler Pacifica wins the award for a fifth straight time in the Consumer Guide® Automotive Best Buy Minivan category.
After launching the stand-alone Ram Truck division in 2009, the brand has launched a full lineup of trucks such as the Ram 1500, 2500/3500 Heavy Duty, 3500/4500/5500 Chassis Cab, ProMaster, and ProMaster City. The 2021 Ram 1500 has secured a top spot as one of the industry's best large pickups. For over a decade, the Ram 1500 has been acknowledged for its ride and handling and high level of clarification, and unique features. This is why the Ram 1500 has maintained its place, picking up a 13th consecutive award in the Large Pickup category.
The editors of the Consumer Guide Automotive Best Buy awards test several vehicles before putting out the list of winners. After a series of analysis, comparison, evaluation, and extensively testing all major models available in the United States, the winners are finally chosen.
The Chrysler Pacifica and Ram 1500 are now enjoying the longest-running winning streak of Consumer Guide® Automotive Best Buy Awards. The Pacifica took home the Minivan category award for the fifth consecutive year, while the Ram 1500 extended its dominance in the Large Pickup segment with a 13th successive award.
No doubt, these are top class vehicles that must not elude you. And if you stay in Webster, NY, Marina Chrysler Jeep Dodge is the best dealership around where you can get a new Chrysler minivan and new Ram truck for sale. Enjoy amazing 2021 Ram 1500 lease deals from the top dealer near Rochester, Penfield, and Brighton, NY. Contact us today for more information!