Why Buy a Ram near Rochester, NY?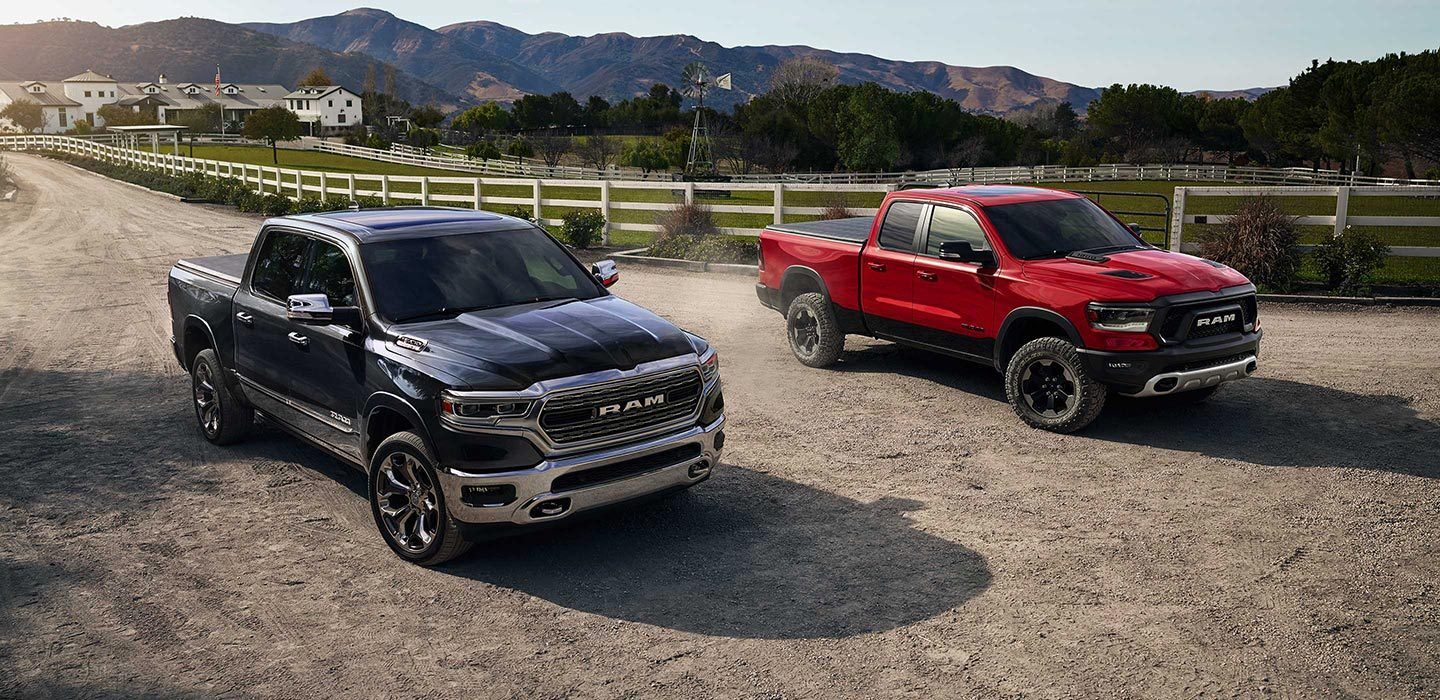 We all want to have the best experience when it comes to automobile and its maintenance. Would you rather trust your car's maintenance with some novice brand with no track record and lousy deals or a family-owned car dealer with over 30 years of experienced servitude? I know the answer. And it's Marina Chrysler Dodge Jeep Ram located in Rochester, NY.
For more than three decades, the people of Rochester, NY, Irondequoit, NY; Penfield, NY; Brighton, NY; Fairport, NY; Greece, NY; and Webster, NY have been treated to the finest of deals when it comes to new and used trucks for sale. At Marina Chrysler Dodge Jeep Ram, you can get the best deals for the 2021 Ram 1500 and the 2021 Ram 2500. Yes, you read right! The truck dealership offers the new Ram trucks for sale. So, you can purchase your dream vehicle and join the elite club of proud 2020 Ram 1500 and 2020 Ram 2500 owners.
This Ram truck dealership offers mouth-watering new Ram truck specials for the 2021 Ram 1500 and 2020 Ram 2500. You can also make some extra cash via the 2021 Ram 1500 Classic lease deals and 2021 Ram 2500 lease specials. You cannot have it better than this! This Ram truck dealer has a lot of experience with working with truck lovers. Helping you build a strong bond of man-to-truck is their utmost priority. Get premium deals on your 2020 Ram 1500 Classic!
With a high-performing engine and remarkably powerful cargo strength, these trucks are bound to lose their 'sauce' at some point or another. This is why you need to purchase your Ram truck from a Ram truck dealership that would offer you a 7-year 100,000-mile limited powertrain warranty. More importantly, one that would help you take good care of your truck through highly professional servicing work. Not only is Marina Chrysler Dodge Jeep Ram committed to ensuring that your car buying process is hassle-free and as easy as possible, but it is also dedicated to keeping it in great shape for as long as possible. Through its Ram truck service center, Marina Chrysler Dodge Jeep Ram can provide you with ultimate car servicing repairs.
With a league of top-flight engineers on standby, no doubt, your truck is in good hands.
Why not get started now? Buy your Ram truck in Rochester, NY, from Marina Chrysler Dodge Jeep Ram!